Group Philosophy,Values and Foundations
At H&H we have a passion for human wellbeing. Our vision is focused on premium nutrition and lifetime wellness. Where nature meets science, we inspire wellness.
Our Brand Philosophy
Our mission to make people healthier and happier unites us.
We believe the secret to a happy life lies in the connection with wellness.
We aspire to bring the relationship between health and happiness closer together.
We are a global leader in advanced baby nutrition and care.
We are a global leader in premium quality vitamins and supplements.
Just as we nurture our families and friends we believe in caring for our whole being.
We can create positive social impacts by sharing our principles of mindfulness, nutrition and movement.
We advocate healthier lifestyles so people can live better and do more.
We recognize our origins and remain true to our heritage while shaping the future for generational wellness.
Our 6 Foundation Pillars
People
Our people and our passion are the reason we prosper. Our culture is the single most important part of our business for very simple reasons. We inspire and trust each other. We value each other's expertise and seek to better collaborate with each other and remember life is precious and we should celebrate it every day.
Heritage
We are very proud of our history - from humble beginnings and dreams, have come dedication and hard work. Whilst our paths to success may differ, the origins of our brands share many themes and have been led by vision and an entrepreneurial spirit. We remain true to our heritage and the stories behind our brands.
Innovation
Science and innovation are a big part of our philosophy, and essential to our position as a global leader. Research is key to unlocking the secrets to wellness. We invest in research and development and collaborate with world-leading experts to strengthen our capability.
Quality
Quality is everything. Through excellence we build trust to become a lifetime partner for the whole family. We seek the best ingredients from across the globe to ensure we provide the best product possible for our consumers. We manufacture using world-class techniques, and put our products through rigorous testing.

Wellness
We are a lifestyle advocate for wellness. Positive health decisions can be influenced and we actively engage people of all ages to live a healthier life. That's why we work with sporting heroes and Olympic teams as well as celebrities, chefs, community groups, charities and among others, so they can share the story of good health, guide and empower others.
Global Citizenship
We are a proud global citizen. Building trust and making sustainable decisions are in our heart, together with community we create positive social impacts. From the farmers who grow our ingredients to the scientists and through to our celebrity ambassadors who endorse our products we work with teams who are passionate about what they do.

Our Values represent what is important to us and our behaviors describe how we bring our value to life every day. Values and behaviors are very important as they will shape the future of our organisation, focus our ways of working and help us all stay true to our mission and vision. When we connect through our Values we strengthen our culture, are clear on what is important and become a higher performing company. We will continue to honor and respect our incredible brand histories and language, they still inspire us as we grow and move forward to create our H&H Group story.
Our Values and Behaviours​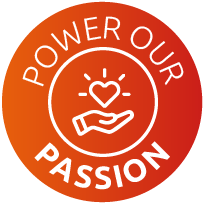 Power our passion
We are dedicated and proactive
We go above & beyond because we love what we do
We care about our team, products, brands & customers
We take initiative
We pursue success
We strive to create and deliver value
We inspire each other
Let's be brave
We are thinking big and different courageously
 We try new things and seek new possibilities
We are accountable for our actions and behaviours
We turn challenges into opportunities
We think like entrepreneurs
We lead through innovation
I trust you
We are committed and empowering
We speak our minds and respect others doing so
We are honest and have integrity in all what we do
We believe in our people and enable them
One big team
We are collaborative and open
We work together towards a shared purpose
We welcome different views and opionions
We listen to each other
We communicate without boundaries
Celebrate life everyday
We are positive, healthy and happy
We greet life and others with a smile
We are grateful every day
We celebrate our achievements
We inspire health and happiness
We honour our community and environment